Packaging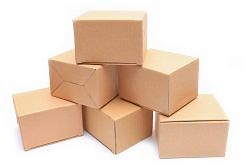 When you are moving house, or even moving office, it is important to have a removal company that is reliable, efficient and affordable. Here at Finland Removals we actually go beyond that by providing you with a wide range of services not offered by most removal companies. Packaging, for example, is an essential part to relocation so with that in mind we offer an extensive packaging service on top of our more usual removal services. Because we can provide such fantastic packing provisions, you won't have to look for one company to do your packaging and one to do your actual removal. If you want to get a free quote for our inexpensive packaging, then just call
and we will be happy to help.

One of the most essential parts of our service is that we like to engender a feeling of mutual trust between our customers and ourselves. If our customers trust our work then we find that things usually go a lot smoother than otherwise. This is why we offer a fantastic packaging service that will emphasise our expertise in the removal business. After more than ten years of experience the majority of our work comes from recommendations and word of mouth, meaning that our customers are happy with the service we provide. We would advise using our packaging service if you want to achieve a stress-free move that is organised and efficient rather than one characterised by temple rubbing and frantic box searching.

Packing tends to be a rather drawn out affair that can lose its novelty after the first few hours. We recommend that you have it completely finished a couple of days before the big move just in case anything untoward comes up and you need to change your plans. By doing this, you would be ready to load up whatever vehicle it is you are using to complete the move. You should also ensure that you have a couple of spare boxes, just as a contingency, again in case something unexpected pops up.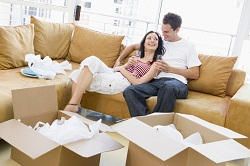 The packaging service itself is comprehensive and it is in your best interests to use it to its full potential. Our professional packaging means that you will have the assistance of an employee, or employees, who are specially trained to handle both delicate and large items. We take great care with our customers possessions because, especially in domestic home removals, they have strong sentimental value attached to them. It doesn't matter whether you want a television wrapping and packing or an antique vase, we can do it.

We also make your life infinitely easier by disassembling and then reassembling all of the necessary furniture. Again, we have enough experience to know that some items are best taken apart, whereas some are best kept in one piece. If you leave this to us then we can guarantee that your move will be a lot quicker than expected.

So if you want to obtain a marvellous packaging service all you have to do is call
and ask for a free quote. Tell us what you need and when you need it and we will try to fit around your needs and requests. We try to be flexible with all of our customers so they get the best removal service possible.