Whatever the Challenge, who Better to Help You Move than a Company who Help People Move to Finland?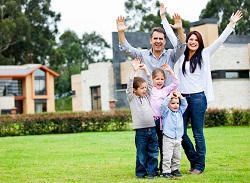 Moving house is a stressful experience at the very best of times, but what if you are moving across the continent? The scales go up. The stakes go up. The costs and the risks go up as well. Which is exactly why it is so important that you utilise a company like us, who have devoted our business to help people in your exact, unique circumstances. Here at Finland Removals we have got the answer to all you questions, either on this page or when you call us on
.

From our London base we are a leading UK removals company, covering the city of London, the rest of the UK and most famously right across Europe. We have built our company on the basis of a system that works on the grandest of scales, moving people from the capital city of England across the continent to Finland as they relocate their family to a new country. That system is built on an unrivaled attention to detail which means that whether you are interested in our service for our signature continental removals service or just something a little bit closer to home, you know that it is the very best that is out there.

So what is it that we do which is so different? Well it starts with a free quote, but we don't just stick our head around the door and give you an estimate, we treat the quoting system as our first chance to accurately determine what your needs will be and to plan accordingly. As a result, we measure and calculate exactly what it is that you will need, right down to the last detail. By the time you are looking at a quote from us, we will probably know more about where your possessions are than even you do. As a result, that price will only account for things that you really need; the manpower and vehicle space that your move demands, no more and no less. That is the sort of detail which makes us the leading UK removals specialists when it comes to big projects, but it also gives you a tremendous level of security if you are undertaking a smaller project.

There are a few other things you will notice about us. Firstly, our vans. They are modern, pristine, immaculately maintained and regularly serviced. They have details which means they are uniquely capable of handling an adverse weather conditions during the journey over to Finland.

Our staff are just as well turned out. Regardless of where they are from they are well-spoken professionals who have a passion for their work that is unrivaled. They exemplify our philosophy. It is about more than just the ability to get stuff from A to B. It is just as much about how we do it and the respect and courtesy we show both you and your possessions.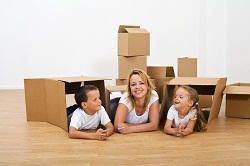 Given the scale that we are used to operating on it is only natural that we offer all our clients a huge array of optional extras. As with all of our services, they are available to all. They include our famous packaging services. One call to us will ensure that you have access to an efficient packing service like no other. One that safely secures all of your possessions in a quick and effortless way, making certain that when you arrive at your new home on the other side of the continent everything is exactly as you left it. Equally, if when you get there, at the end of a long and exhausting journey both physically and emotionally, who will be there with a smile to get everything out of your boxes and onto your shelves? You guess it, it's us again.

We have teams for just about everything, because we are used to dealing with customers who can't just pop back to their old place for a quick tidy up. It informs everything we do. It is why we are so obsessively tidy. It is why we are so complete in our planning. It is why we have cleaning teams if you need someone to come in after you are long gone to make sure that it is ready for whoever is starting a new chapter in their own life in your old house.

So where is it you need to go? Whether it is only a few miles or from London to John O'Groats, even though every move is completely different it is all the same to us. We have quite literally seen it all, and don't think for a second that our range is in any way limited to the London, the UK and Finland. Over the years, we have continued to expand, learning everything we need to know about the paperwork, the parking regulations and the culture everywhere from Barcelona to Munich.

So there you have it. The raw facts. But if you feel like you need some flesh on these bones have a little look around the rest of our website. There is more information about all of our additional services, but if you have any more questions you can give us a call. After all, it's important to get this right, and we back everything we do to stand up to your scrutiny and what anybody else has to offer.

So whether you are moving long distance or short. Whether you are moving from a flat or a mansion. In fact, whatever it is that you need you know that you can rely on us. Once you have got everything else up and running, don't forget that you can call us whenever an issue crops up to take advantage of our experience.

For your free, no obligation quote, give Finland Removals a call on
today.