Finland Removals: Our Service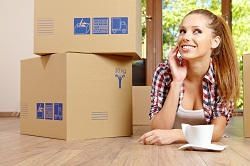 Removals can cover a wide range of areas and each one has specific needs. You could be moving house, relocating office, or merely undertaking furniture removal/relocation. For any one of these we offer specific services that will cover your needs. Finland Removals has over ten years of experience in the removals business and therefore knows that our customers want efficiency, affordable prices and customer friendly movers at their disposal. If you call
we can provide you with a free quote aimed at being affordable for anybody who wishes to undertake a removal of any description.

Prior to your move, packing your belongings is imperative to a trouble-free move. Make sure you do this a couple of days beforehand, but we would recommend that you enlist our assistance in order to make it go smoothly and quickly. We not only have experience of removals in general but also the preparatory stages of removals. By allowing us to help you with packaging we can provide you with the necessary materials needed such as boxes, paper and tape. Because we take extra care with all of your possessions the likelihood of damage befalling anything is decreased, thereby potentially saving you money in the long-term. We can help packaging large items such as cupboards and wardrobes, as well as small fragile items such as crockery and vases. It is without a doubt, in your best interest to enlist our assistance because we can ensure that everything is organised so when unloading commences at your destination it is a simple process of putting the correct boxes in the designated rooms.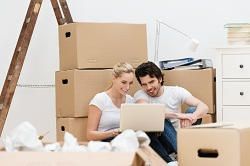 There are so many stories of movers causing themselves physical injuries due to prolonged exposure to heavy lifting of cumbersome furniture. There is absolutely no reason for tou to suffer the same fate because our movers are tailor-made for heavy-duty furniture removals. Because of their experience in the business they know exactly how to deal with the heaviest of items without injuring themselves, and manoeuvring them quickly and economically into the removal van itself. Don't put yourself in danger of having to lay on a wooden floor for a week because of a back injury, let us take over that responsibility. Our vans also have trolleys that enable us to move your possessions quickly from the house, or office, to the van meaning that your removal will be over a lot quicker than anticipated, and with much less stress attached to it.

More than anything though, our service is characterised by a distinct friendliness, that seems a great deal more personable than most removal companies. We believe that if you pay for our services then we should provide you with the best possible assistance, and in our experience, it is this that is appreciated more than anything. A surly mover can make the inherent problems of domestic or business removals even more pronounced, whereas a friendly face can lesson them infinitely.

So if you wish to hire our services, whether that is packaging or actual removals, you can call us on
and get a free quote. Our workers are able, strong and friendly and we provide our services locally, throughout the UK and even overseas. Don't hesitate to get in touch because we can minimize the negative trends that relocation usually brings.