We will Make House Moving To Finland Easy For You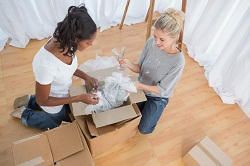 If you are moving house from the UK to Finland soon and you want it to be as smooth and simple as possible, hire Finland Removals for professionally carried out home removals. International removals are never easy and require even more patience than a move within the country. We would like to take that stress out of your move and make it simple and hassle free. Moving to a new country should be an exciting adventure and a new start, but if you don't choose the right company, you're going to start on the wrong foot. Let us help you now and give us a call on
to receive a free quote.
Make Us Your First Choice
When you are about to move to Finland, you should definitely think about booking our house moving services. We know you're probably worried about whom to leave this gigantic move with but we can assure you that we have carried out similar international moves many times. We know the troubles and the problems you can face and we also know how to deal with them properly. So, if you would like your domestic removals to be easy, leave everything to us and we will not let you down. Instead if moping around, feeling sorry for yourself, make the choice to hire us and call
today. You can cancel anytime.
Our Staff Is Brilliant and Totally Dependable
When you're moving house, you need an expert team to rely on because you need all the help you can get for house moving from the UK to Finland. It's going to be a long and difficult move. That's why you need our expert house movers for professional assistance. They have experience and plenty of expertise. They work hard and don't ever delay. They will arrive at your home on the dot, get straight on with loading, and they'll load at the other end. Plus, they will keep in touch and keep you posted about where they are and how long it's going to take. They are a great team and you'll love them. Our house movers will make your move so much simpler.
You Won't Have To Break the Bank to Hire Us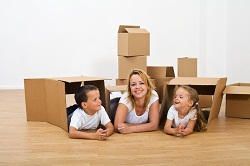 Think using our home removals service is going to cost you an arm and a leg? You're wrong. Hire us and you will get the best prices around. That's because we don't charge the Earth for any of our services. We like to keep our prices low because we know the majority of people are limited to a strict budget. You deserve all the help you can get and we would love to make our services accessible to you so you can have the stress taken out of your move. We want your move to your new home abroad to be enjoyable and fun – at the best price! So, leave it all to us and we won't disappoint you.
Book Now and Let's Get Moving
Book with Finland Removals for the best domestic removals services around. You can have a super easy move to Finland provided that you choose us. We have years of experience in house moving and we can provide you with the easiest move ever. Moving to a new home abroad will be a great and exciting adventure when you let our team take over. If you would like to find out more or book our services, call us now on
. Our award winning services will blow your mind! Give us a try today if you seek professional help. It's the best choice you can make.